Current Motherfuckers

Watch this space for future motherfuckers that have to learn the lesson the hard way. I am going to make them famous. But not in a good way.

"Thou shall not steal"

If thou attempts to steal, thou will be on motherfuckers.com, and everyone will know they are motherfuckers and a thief. Or worse. How much is your good name and reputation worth, assuming you have one?

We all know motherfuckers. In 2023, we may even post your stories, of how you have been wronged, especially by large corporations.
Our First Nominee: The CEO of Pfizer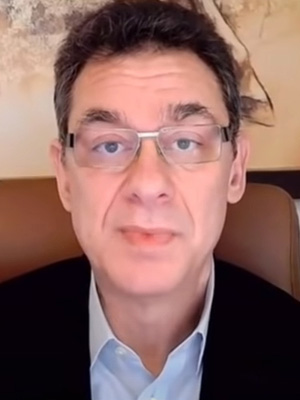 File photo: Wikipedia
Albert Bourla, CEO of Pfizer
Why we care: Questions about whether Pfizer misled the public about its COVID vaccine.
Please see the post below, which presents a video that has been purportedly BANNED on other social media and YouTube!
If this is so, why???
My track record is 100%.
The way I handle things is 100% successful and is usually remedied fairly quickly. Usually within minutes. Some take days. And the total morons take a month or two, until they find out it's affecting everything in their life as it circulates around the world.
On the Internet, reputation is everything. That's why they have all these reputation management companies, for dumb motherfuckers that soil their name. They soil their name by taking advantage of other people and doing bad things.
So, I have a quick remedy for people and companies that try to take advantage of me, steal from me, or my friends.
I make them the star of MotherFuckers.com!
When they find out that the Internet is written in ink, and within HOURS it's never gonna come off, they start to think just a little bit.
When these dumb motherfuckers figure out that their neighbors, their families, their coworkers, and everyone in the world that they ever know or ever will know, will find out what a piece of shit they are, that usually makes them a little bit more reasonable depending how dumb they are.
So I put your picture here. Also collect all the public data that is available on you and tell people about you. And let you deal with the fallout and the consequences and then it's not my problem anymore.
See how simple that is?
I stick with the facts and only the facts. If I ever put anything here that is not 100% factual, I want to know immediately so I can correct it immediately.
But I will be merciless when people do me wrong, try to steal from me, or try to take advantage of me, or my friends, in any way, shape or form.
So you've been warned. You know the consequences. And then it's up to you if you want to be famous or not? Because when you are the STAR OF motherfuckers.com, you are gonna be world-famous. And everyone on earth is gonna know that you are one of the biggest motherfuckers out there.
Again, the Internet is written in ink. It will never come off. I give people plenty of opportunity to make things right. But if you want to be a piece of shit and stubborn, I can be a bigger piece of shit and more stubborn.
Lastly, I will do everything 100% legally. But that doesn't mean I will do anything in good taste. Quite the opposite I will do it in the worst taste imaginable and you know why? Because if you end up on motherfuckers.com you don't deserve any consideration whatsoever until you do the right thing. You've already exhausted more than your fair share of chances to fix it. Now I take control motherfucker!
This is simply about doing the right thing. There's the right way and every other way. You can choose your poison. It's no longer up to me. So congratulations on a life-changing experience.
Enjoy your day and enjoy your fame. But remember, this was YOUR decision not mine. Your decision and your decision alone!! My decision is to make you infamous in a bad way cuz you made a really bad decision. Now everyone knows.
Have a GREAT day!